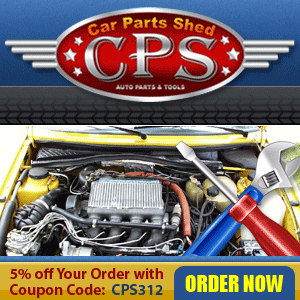 Hey Affiliates and Publishers! We are very pleased to have partnered with CarPartsShed.com to manage and recruit affiliates on the Google Affiliate Network!
We are your new affiliate managers and are here to support you 24/7 with anything you may need to successfully promote the CarPartsShed.com affiliate program on the Google Network.
At CarPartsShed.com your visitors can get up to 80% off retail pricing and with the average order over $100.00, you will build commissions quickly. CarPartsShed.com also ships from over 50 warehouses across the country, so your customers will receive their orders quickly. With fill rates above industry standards and over 3 million parts listings, you will see high conversion rates on your click throughs!
At Experience Advertising, we are committed to helping you increase your commissions while providing you with strategies and support to strengthen your affiliate promotions. Please call or email me at any time if you need assistance implementing your links or banners or if you would like to discuss marketing ideas. Your success is our success! Have a wonderful day!