Hey Affiliate Summit forums! Here is the latest Affiliate Program News for our client: WorldofWatches.com! Thanks for participating in the affiliate program for WorldofWatches.com in LinkShare, the premiere place for men's watches, ladies watches, and watch accessories online! 

We have some amazing deals going on for Black Friday/Cyber Monday for you to promote:
Best Onsite Sales Including Black Friday & Cyber Monday Doorbusters!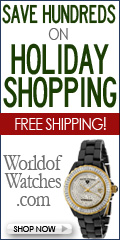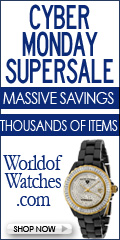 Looking for exclusive deals? Contact us today and we will pick out some excellent exclusive deals for you to promote! 

Looking to increase your knowledge of Internet Marketing and Social Media? Check out our Affiliate Resources Section! Let me know what you think. Thanks! 

Please let me know if you need anything at all to effectively promote these excellent deals or the WorldofWatches.com affiliate program in general. I will be around all weekend to answer questions via email, chat, and phone call. Have a wonderful Thanksgiving weekend!